Episodes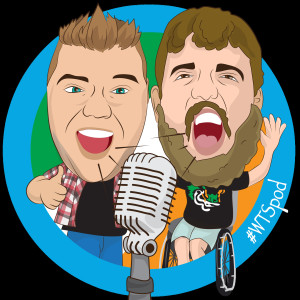 Saturday Mar 05, 2022
Saturday Mar 05, 2022
Hit subscribe to hear all of our new episodes free and first and head over to Twitter where you'll find us - @WTSpod
This week we're joined by two time (two time!), F1 E-sports World Champion, Brendon Leigh.
Brendon is currently part of the Ferrari Driver Academy Esports Team and is based in Moderna, Italy - the home of the famed prancing horse. 
After Danny banging on about E-sports for months now and plugging his own exploits in Ireland's biggest F1 E-sports league (LOI F1), it was recently announced that the Commonwealth Games will trial E-sports in 2022. Sky Sports have been broadcasting gaming for a couple of years and the growth of online leagues has been huge. 
Brendon spoke to us while in the off-season for the E-sports F1 championship and told us all about how he got into the sport and what a typical day is for someone at the pinnacle of this digital sporting revolution.