Episodes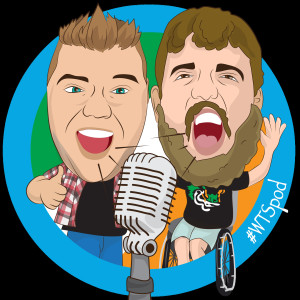 Thursday Jun 02, 2022
Thursday Jun 02, 2022
Hit subscribe to hear all of our new episodes free and first and head over to Twitter where you'll find us - @WTSpod 
Philip O'Connor, AKA Our Man in Stolkholm, returns to the podcast to chat through a heaping number of topics which include marriage advice for Danny, the NBA, the Champions League final and Phil's experience on the ground in Paris, Stephen Kenny's Ireland team and why romance is sport will not die, Swedengate, Mero and Irish Wheelchair Basketball team in Europe, and lots more besides. 
You can check out more of Philip's great work by tuning into the Irish in Sweden podcast and heading over to Our Man in Stockholm.
We'll be back later this summer but for now, Danny is off to get married and Mero is off to Bosnia for European Glory. We'll see yas soon xoxo 
Clear Eyes, Full Hearts...