Episodes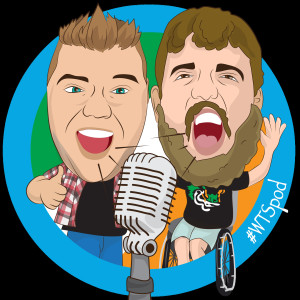 Saturday Aug 06, 2022
Saturday Aug 06, 2022
Subscribe to hear all of our new episodes free and first and head over to Twitter where you'll find us - @WTSpod 
This week we're joined by Paddy Cullivan. Paddy is a musician and entertainer who many will know as the front man from the Camembert Quartet who were the soundtrack to Tubridy Tonight and the Late Late Show for over a decade. 
As we come to the 100th anniversary of the death of Michael Collins, we spoke to Paddy about his current show, The Murder of Michael Collins. While giving a laugh or two along the way, Paddy helps his audience get closer to the truth about what happened on August 22nd, 1922 in Beal na Blath, pointing out some of the myths and madness surrounding Ireland's version of the JFK assassination.
Our chat with Paddy about his show and lots more starts at the 9-minute mark on this episode. 
Tickets to The Murder of Michael Collins are available through https://www.paddycullivan.com/ with shows taking place in Dublin, Cork, and all over the country.