Episodes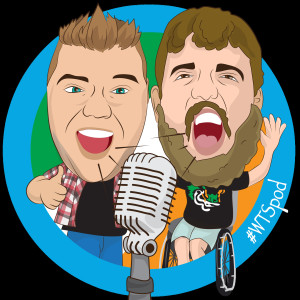 Saturday Oct 08, 2022
Saturday Oct 08, 2022
Subscribe to hear all of our new episodes free and first and head over to Twitter where you'll find us - @WTSpod 
Returning to the podcast this week is the wonderful Aisling Daly. Ais remains the only Irish woman to have competed in the UFC and to non-MMA fans, they may know her simply as "Number 6" from the latest season of RTÉ's Ultimate Hell Week - The Professionals. 
Having retired from MMA in 2017, we hear how Ais "The Bash" is getting on as she transitions from the UFC octagon to the primary school classroom.
We talk about Ais finding her passion for coaching and teaching and of course, we get the low down on life inside Ultimate Hell Week. 
Aisling took part in Ultimate Hell Week in aid of the mental health charity, Jigsaw.