Episodes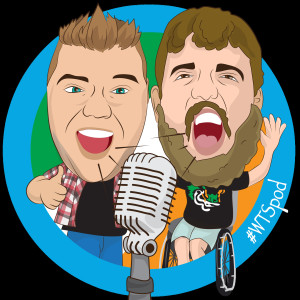 Saturday Aug 12, 2023
Saturday Aug 12, 2023
Subscribe to hear all of our new episodes free and first and head over to Twitter where you'll find us - @WTSpod
This week we are joined by Brent Lee and Neil Sanders from Some Dare Call it Conspiracy Podcast.
Brent Lee is a former conspiracist who spent 15 years down the rabbit hole between 2003 and 2018, believing every event from 9/11 to mass shootings was being orchestrated by a "satanic, paedophilic elite". Brent now fights disinformation and helps to explain and unravel the web of lies constructed through conspiracy. 
Neil Sanders is an author covering True Crime and Psychology with a particular interest in the history of mind manipulation techniques. Neil was also part of the "Truther" movement for a number of years before exiting and joining forces with Brent to give people a guided tour of the rabbit hole and reveal the reality of the conspiracy mindset.